If an entertainment venue is planning an event and would like to provide the best entertainment for guests, then one of the most attractive options is to go with a tribute act. Tribute acts can be hired through entertainment agencies such as A1 Star Tributes that specialise in the supply of tribute acts and bands. A useful complete guide to Tribute Act hiring is available.
What Is A Tribute Act?
Briefly put, a tribute act normally recreates the performances of popular musical acts – groups and solo artists – that audiences just can't get enough of. To ensure that they appear as real as the original acts, tribute acts normally try to sound the same and will even go as far as using the same costumes and instruments attributed to the original acts. Most importantly, tribute acts normally perform or recreate the songs of a single band or artist. This is the main factor that distinguishes tribute acts from cover bands – which do not attempt to represent themselves as the original bands or acts. 
Types Of Tribute Acts 
There are different types of tribute acts including: 
Tribute Bands with A Group of Members: These acts are composed of a number of members that play and normally attempt to look like the original band. 
Tribute Acts Made Up Of a Duo: In these acts, a two-person set of performers works together in an attempt to recreate a specific original act. 
Multi-Artist Tribute Acts: These tribute acts are made up of a single person working to portray themselves as a number of different original artists.   
Solo Tribute Acts: Here, one person works to portray a popular act.  
Sound-Alike And Look-Alike Tribute Acts 
When choosing tribute acts, it is important to note that some will lay more emphasis on their looks while others focus on their sound. Acts that primarily focus on looking more like the original act than sounding like them are referred to as look-alike tribute acts. On the other hand, acts that focus more on sounding like the original act than looking like them are referred to as sound-alike tribute acts. 
Depending on the focus of your event, you might want a tribute act that pays more attention to the sound or looks of the original act. Ideally, you want both.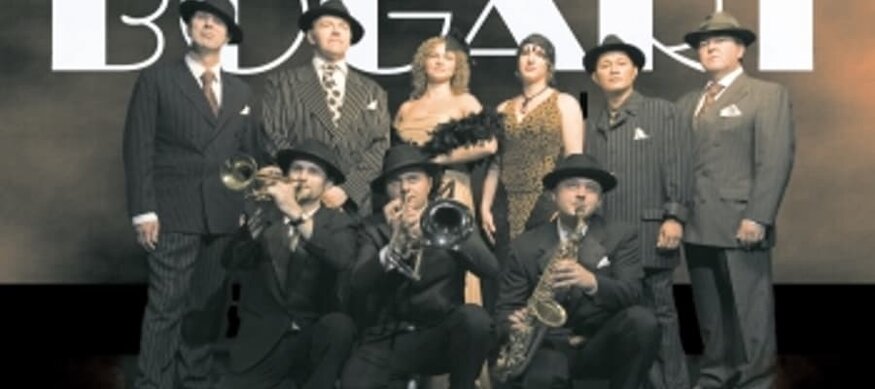 Reasons Why Tribute Acts Are So Popular
While tribute acts were once seen as cheap knock offs of the original acts, they have become highly popular in the last few years, with some enjoying national and international recognition. Here are five good reasons why UK tribute acts are so popular: 
They Perform Popular Songs By Popular Acts
One of the main reasons why tribute acts are relevant in the UK is due to the fact that they perform popular songs from similarly popular acts. It is worth noting that many of these tribute acts start out as talented musicians looking to pursue their own careers in a highly competitive field. 
By choosing to focus on paying tribute to successful original acts, these musicians get to use their talent in entertaining an established following of the original acts. Simply put, the popularity of tribute acts is based on the existing popularity of the acts they are recreating. 
Nostalgia
If you want to hear live songs of your most favourite acts, which are no longer touring, then the next best alternative is to attend a show by a great tribute act. Tribute acts a very successful at giving people a great taste of the best blasts from the past! And, for the fans of original acts that are no longer together, or sadly no longer alive, these acts give them a way of enjoying live performances that are as close to the original as possible.
As Good As The Real Thing On A Budget
Another reason why tribute acts are so popular is that they try as much as possible to recreate the best performances from the past. Sometimes, you might find that even though a certain popular act is still touring, their current performances are not as good or electric as they were in the past. Tribute acts take this opportunity to give fans a glimpse into the best of what such original acts offered in their best days. Thus, effectively bettering what the original act is able to offer – as contentious as it might sound!  
Cost
Cost is by far the biggest reason why UK tribute bands are so popular. As you might have noticed, tickets to the most successful original acts normally cost an arm and a leg. In most cases, you also have to add travel expenses to the overall cost of seeing such acts performing live. 
Tribute acts make it possible for music fans to enjoy their favourite music live at a significantly lower price. Furthermore, it is worth noting that event venues also find it more affordable to invest in tribute acts than in the original acts.
Easier To Book/See
In addition to paying lower ticket prices, it is also easier to see/attend tribute act events. While the most successful bands will mostly perform at the largest venues – including stadiums with thousands of fans – most tribute acts focus on performing at smaller local venues. Such venues also provide for a more intimate setting where you can enjoy a live performance at a more personal level.
Some Examples Of The Most Popular UK Tribute Acts
Here is a list of some of the most popular UK tribute acts performed by tribute artists:  
Rolling Stones: Tribute acts are the only way to see live performances of this popular blues and rock mix band which mainly tours in the US. 

Bon Jovi: Another American rock superstar that is very popular in the UK. UK fans can mostly see live performances of the act through tribute acts as Bon Jovi rarely tours outside the US. 

ABBA: Tribute acts are the only way to see a live concert as ABBA no longer tours.

Chas And Dave: Since they split up, the only way to see this Old East End of London Duo performing together live is through a tribute act.   

George Michael: Having passed away in 2016, tribute acts are the only way to enjoy George Michael music live. 
Other popular tribute acts include Rod Stewart, Take That and Robbie Williams, Queen And Freddy Mercury and The Beatles among others.
Hiring A Tribute Act
Hiring an act or band for an evening's musical entertainment is hugely popular with many types of venues from Festivals to small clubs. Tribute Acts have a bright future ahead given levels of demand that is only increasing.



Things To Do In Cardiff



Cardiff News